Products tagged with 'revelation'
DVD196
What the world says is TRENDING and what the Bible says is TRUTH.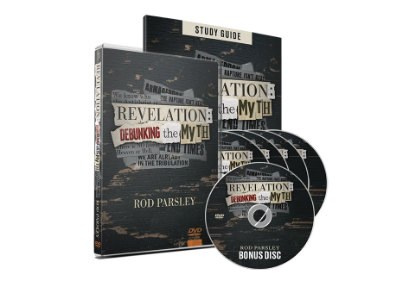 OS-D766C
"Revelation: Debunking the Myth" − a series with teaching on 4 DVDs covering every verse of Revelation, Pastor Parsley's personal and complete study notes in a companion Study Guide on the entire book of Revelation, and a bonus CD of Pastor Parsley reading the book of Revelation so you can receive the blessing it promises!
DC1092
Prepare yourself and your family for the return of the Lord!