Products tagged with '#dcm35'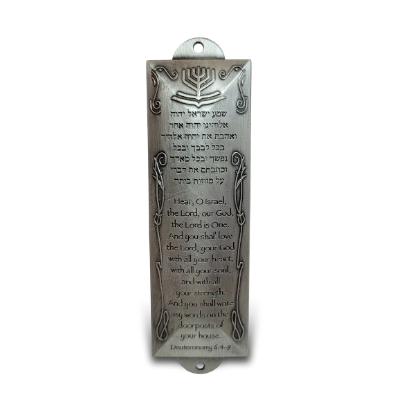 OS-DCM2204
Mezuzah in Hebrew means "doorpost." The Mezuzah case should hold a rolled parchment scroll inscribed with the Biblical passages Deuteronomy 6:4-9 and 11:13-21, beginning with the "Shema." This verse declares our belief that God is one and commands us to teach precepts of Judaism to our children. You, too, can mark your home with the blessings of Israel.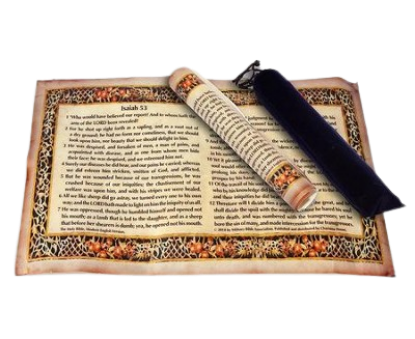 OS-PA878
Nowhere else but Isaiah 53 is it so clearly prophesied that Christ would be a suffering Savior. Printed on parchment, the ancient material made of animal skins, this scroll beautifully illustrates the biblical text from Isaiah 53:1-2 (MEV). Its protective carrying bag is dark blue velvet and has a drawstring.
OS-DCM2212
The Covenant bundle includes 7 Blessings of Covenant Agreement (book) and Unlocking the Covenant Power of 7 (disc series).